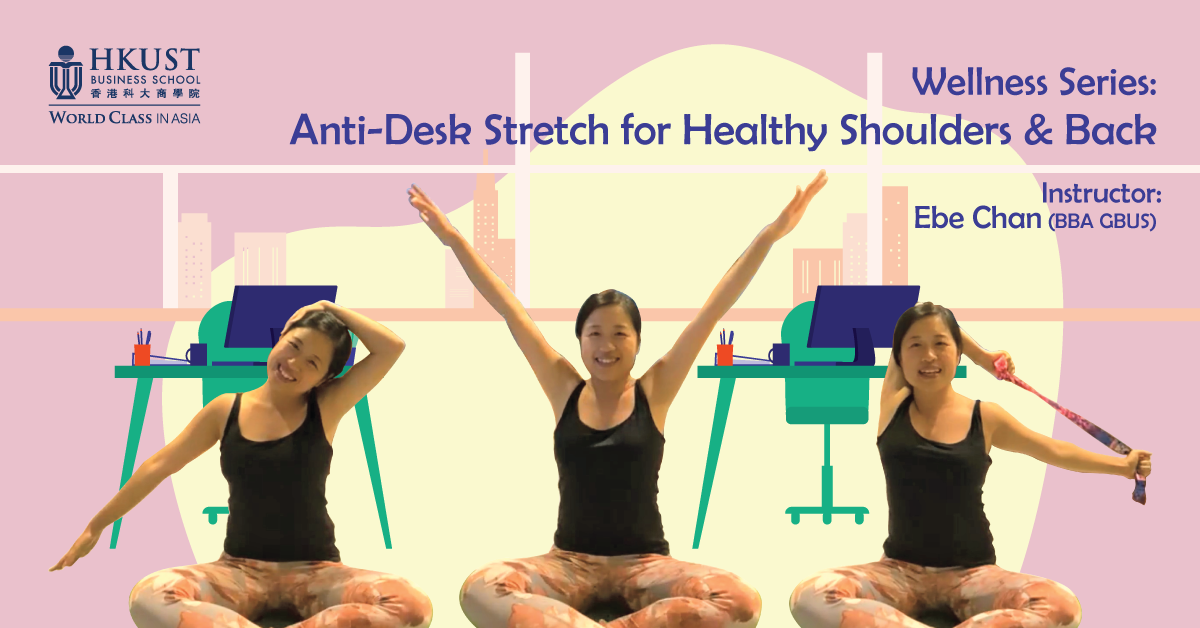 Office workers today spend long hours hunching over their work desks. They often suffer varying degrees of tight shoulders, back pain and even poor sleeping quality.

On June 9, BBA alumna Ebe Chan conducted an online yoga workshop for our alumni audience to introduce a new exercise concept called Anti-Desk Stretch, which helps to address all these office-related health issues.

A marketing manager in UK and Amsterdam turning into yoga entrepreneur, Ebe is well aware of the laptop syndrome suffered by most office executives. Her stretching hacks help provide instant relief on stress and tension in participants' necks, shoulders, and backs using simple tools like towels.

Throughout the 30 minutes workshop, participants were guided in different postures to stretch and relieve their stiffed bodies, as Ebe mentions, "it's all about effective stretching, to make you feel the best."

Through actively engaging their bodies and breaths, the participants also relaxed their minds through the exercise. "When we have physical space in our bodies, we also have mental space…It's really important to relieve our tension before we go to bed."

Thanks to Ebe's professional guidance, the workshop participants enjoyed the stretches and were hopeful to get some good sleep that night. Find out more about  Ebe's quick fixes & tips @antideskstretch on Instagram.