Global Networks
Body
Partnership with Global Alliances
Through active international academic partnerships and participation in various alumni events and programs worldwide, the HKUST Business School seeks to contribute to global interconnectivity and the enrichment of its alumni.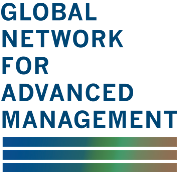 HKUST Business School is the only business school from Hong Kong to be included in the Global Network for Advanced Management (GNAM), a network of 29 leading international business schools dedicated to driving innovation and creating value through exchange and engagement.
HKUST Business School is an academic member of the Global Alliance in Management Education (CEMS), a worldwide network of academic and corporate institutions dedicated to educating and preparing future generations of international business leaders. The CEMS academic and corporate members work collectively to develop knowledge and provide education that is essential in a multilingual, multicultural and interconnected business world.