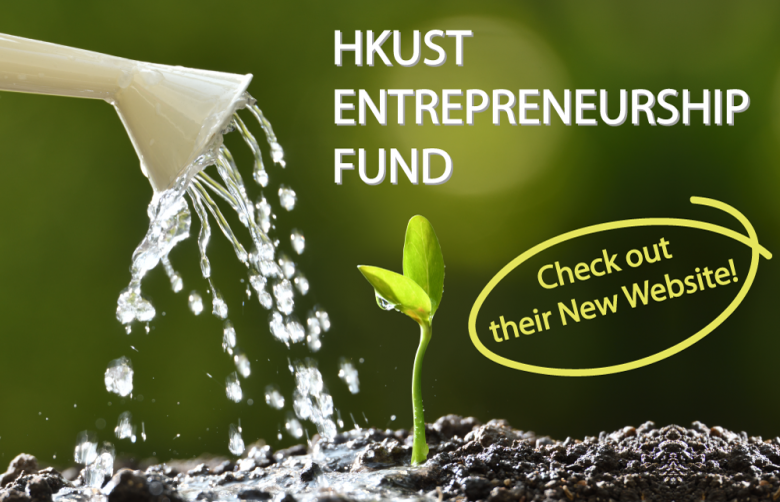 The Hong Kong University of Science and Technology (HKUST) has set up HKUST Entrepreneurship Fund ("E-Fund") to support the development of startups at HKUST – especially those in their early stage.  The fund seeks to facilitate knowledge transfer, promote entrepreneurial spirit among HKUST stakeholders, and bring about social and economic impact. 
With an initial funding of HK$50 million committed by the University, the E-fund is expected to invest into HKUST startup companies for the next five years. Donation in support of entrepreneurship in innovation and technology can also be allocated to the fund.  Selected companies may receive up to HK$2 million of investment from HKUST in support of activities including research and development, as well as business and market development. Startups featuring innovative technologies and/or business models would have advantages of being selected.
E-Fund can either syndicate with qualified co-investment partners or act as a lead investor.  Co-investment partners can be institutional venture capital (VC) including financial VCs and corporate VCs, or family offices and corporate entities – preferably with an innovation and technology focus as well as VC investment experience.  Co-investment can create a multiplier effect in availing more matching funds to HKUST startups.  In addition, the University can leverage the expertise of co-investment partners in due diligence and selection, as well as in helping the growth of startups. 
To be an eligible candidate for the E-Fund, the company must be established for no more than five years and with shares owned by an HKUST member such as faculty, staff, students and/or alumni. Investment and divestment decisions of the E-fund will be made by an Investment Sub-Committee led by Professor Enboa WU, HKUST Associate Vice-President for Knowledge Transfer.
To learn more about the E-Fund, please visit: https://e-fund.ust.hk/